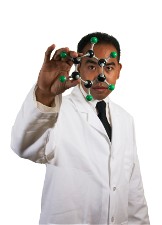 Our success depends on talented associates who are passionate about chemistry.
Are you ready for more challenges?
Are you ready for more variety?
Are you ready to make an impact?
Current opening include:
(1) Well experienced Organic Synthesis scientist with hands on experience in varied types of reactions for small molecule pharmaceutical compound synthesis and their rapid isolation/purification via crystallization or tituration.
(2) Analytical Chemist with minimum of a BS degree in Chemistry with a drive to learn and be very detail oriented.
Chemtos has opportunities at its Austin, Texas and Round Rock, Texas locations for qualified individuals in the areas listed above. We are looking for candidates that are already in Greater Austin area. Relocation assistance is not currently offered.
If interested in the available positions, please contact This email address is being protected from spambots. You need JavaScript enabled to view it..
This site is updated as new opportunities become available. Please check back regularly as our business is constantly growing and expanding.