We understand that you are accountable to your sponsors!

We deliver high quality reference standards!

We understand your need for timeliness!
---
---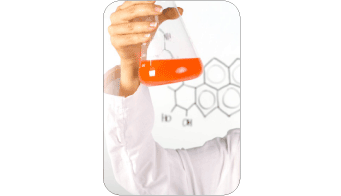 Custom Synthesis
Our core business is in the small-scale (milligram to gram) custom-synthesis of organic compounds as certified primary analytical reference standards
With decades of combined experience, we are experts in the synthesis of stable labeled APIs and metabolites. Our extensive experience allows us to place deuteriums in the most stable positions to limit exchange, which ensures the quality of your assay.
We are a registered DEA facility for synthesis of controlled compounds.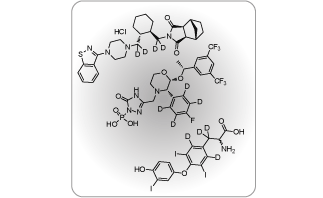 Catalog of Ref Stds
We carry a large number of Certified Analytical Reference Standards in-stock that are ready to ship within 1-3 business days.
A number of these compounds required challenging synthesis, and had little or inadequate literature references.
Each reference standard that we ship is accompanied by Certificate of Analysis that was generated using analytical data obtained prior to packaging of the compound. This ensures that the CoA accurately reflects the reference standard that was shipped.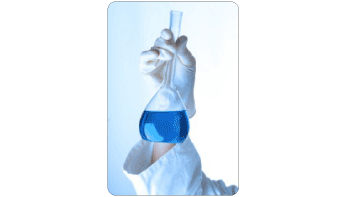 Analytical Services
We offer full compound certification and recertification services, which includes a comprehensive Certificate of Analysis, along with all supporting documentation. Analytical techniques offered include UV HPLC, LC-MS, NMR, Karl Fischer titration for moisture content, Specific Optical rotation, Melting Point, and Combustion elemental analysis. All analytical work for such certification is carried out following GLP protocols.
In addition, we also offer basic analytical data only services at a low cost. This includes NMR services and LC-MS data.
---
Chemtos was rated Top Analytical Services company by PharmaTechOutlook in their customer survey - link to Pharma Tech Outlook magazine-August 2021
---
Distributors of Chemtos Products include:
No.24, Lane 37, Keelung Road Sec.1, Sinyi District, Taipei City 11069,TAIWAN R.O.C. Tel:+886-2-2769-0798 Fax:+886-2-2768-7941 Email: This email address is being protected from spambots. You need JavaScript enabled to view it.
Utkrisht LifeScience
Tel:+919820008702 Email: This email address is being protected from spambots. You need JavaScript enabled to view it.